The Weekly Rewind is my version of The Sunday Post hosted by Kimba at Caffeinated Book Reviewer.
There was no Weekly Rewind last week because my husband and I took a short road trip to check out some bike trails at a nearby lake and I didn't feel like working on the blog when we got back.
I'm participating in Project 365, an ongoing feature where you take (at least) one photo a day every day and post it. I have a separate blog for that but I'm reposting thumbnails in the Weekly Rewind each week. If you're really interested in my photos, head on over to Jenna's 2014 Project 365 and follow me there. I usually do a little writeup giving some more details about the photo I've taken.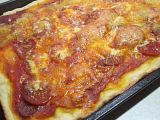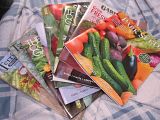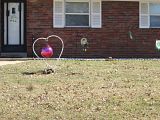 And I'm behind again for the year. I'm going to have to catch up and make sure I stay caught up, or else I'm going to end up abandoning Project 365 yet again. I really want to make it through this year.
Bonus content: photos from our trip to the lake.
Reviews: Rebel Belle by Rachel Hawkins (4 stars), by Sarah Mlynowski (3 1/2 stars), Pretenders by Lisi Harrison (1 star/DNF)
Other Posts: Throwback Thursday: Retro Reads – The Girls of Canby Hall #6: Best Friends Forever, Throwback Thursday: Retro Reads – The Girls of Canby Hall #7: Four is a Crowd
Books I Acquired:
Purchases

Bright Before Sunrise by Tiffany Schmidt, Panic by Lauren Oliver
Kindle Freebies

The 12th Year Awakening by Jason Ellis, Every Little Piece by Kate Ashton, The Wrong Side of the Tracks Book 1 by Mike Wells, The Viking by Marti Talbott, The Journals of Kara and Jason by Charlie Wood, Night of the Purple Moon by Scott Cramer
NetGalley

Road to Somewhere by Kelley Lynn and Jenny S. Morris, Witchfall by Victoria Lamb, Dangerous Dream by Kami Garcia & Margaret Stohl, One Man Guy by Michael Barakiva, The Truth About Alice by Jennifer Mathieu
Giveaway Wins

A Boat Made of Bone by Nicole Grotepas
Currently Reading: An Unstill Life by Kate Larkindale, The Coldest Girl in Coldtown by Holly Black, Partials by Dan Wells (audiobook)
This insane new app will allow you to read novels in under 90 minutes. I'm not sure why you would want to, but okay. If you do, it's available. I skipped immediately to the 500 wpm and was able to read it just fine, but I wouldn't want to read with that app all the time. I think it would get annoying and the constant flashing of words gave me a little anxiety.
I don't usually watch book trailers, but I had to check out this trailer for Savage Drift. I'm so excited for this book!