The Weekly Rewind is my version of The Sunday Post hosted by Kimba at Caffeinated Book Reviewer.
My husband and I had movie night last week, something we rarely do. I find it difficult to sit through an entire movie, so we almost never go to the movies. Once a year is good for us. Last week I realized that we never made it to see Catching Fire and now I don't really care. It will be out on DVD in March, so we might as well wait. Even with a rental, it can take me all day to watch the movie. I just can't sit still that long. We watched We're the Miller and The Way, Way Back. I enjoyed both of them, which is another unusual event because I'm extremely picky about movies, especially when it comes to comedy.
Super Bowl today! Will you be watching? I don't like football OR commercials, so I don't see the point. Since other people wanted the day off, I will be working.
I'm participating in Project 365, an ongoing feature where you take (at least) one photo a day every day and post it. I have a separate blog for that but I'm reposting thumbnails in the Weekly Rewind each week. If you're really interested in my photos, head on over to Jenna's 2014 Project 365 and follow me there. I usually do a little writeup giving some more details about the photo I've taken.
January 19-25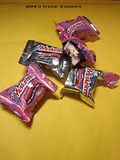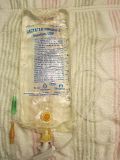 January 26 – February 1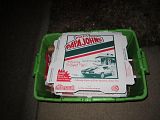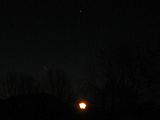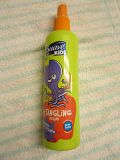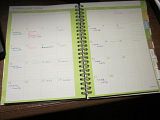 I'm now offering a subscribe via email option for the blog. Look for the widget on the sidebar to subscribe.
Reviews: All Our Yesterdays by Cristin Terrill, Deja Demon by Julie Kenner (audiobook review), and mini-reviews of Roomies by Sara Zarr and Tara Altebrando and This Song Will Save Your Life by Leila Sales.
Other Posts: I introduced a new feature, Throwback Thursday: Retro Reads. I'll be recapping/reviewing 1980s teen series books, starting with The Girls of Canby Hall. I started out with these on a separate blog last summer, but I've decided to move them over here. Over the next few weeks, I'll be moving those posts over here, and starting in April I'll have new recaps. The first book in the series is Roommates.
Books I Acquired:
Purchased:


I'm actually regretting my purchase of The Unseemly Education of Anne Merchant because I've since read some reviews that make me think I'm not going to like it at all. I forgot to return it during Amazon's seven day return period, so I'm stuck with it.
Kindle Freebies:

I went crazy with the freebies at Amazon and bought:
Deeper
by Blue Ashcroft,
The Eden Project: Humanity's Last Chance
by DP Fitzsimons,
Running Wide Open
by Lisa Nowak,
The Lake
by AnnaLisa Grant,
by David Bone. A couple of those covers are awful, but I really like the starkness of The Lake's cover. I'm not sure what I was thinking when I downloaded Running Wide Open, because it doesn't sound like my kind of book AT ALL, but I'll give it a shot.
From Edelweiss:


Pandemic by Yvonne Ventresca
Currently Reading: Rebel Belle by Rachel Hawkins, The Fiery Heart by Richelle Mead (audiobook), Taking on the Dead by Annie Walls (temporary hiatus due to boredom)