The Weekly Rewind is my version of The Sunday Post hosted by Kimba at Caffeinated Book Reviewer.
It was a pretty slow week around here. I have plans for various projects, both online and off, but nothing is set in motion yet. I'm still in the planning stages, I guess. I'm working six days a week, so I don't have time for much else.
I'm participating in Project 365, an ongoing feature where you take (at least) one photo a day every day and post it. I have a separate blog for that but I'm reposting thumbnails in the Weekly Rewind each week. If you're really interested in my photos, head on over to Jenna's 2014 Project 365 and follow me there. I usually do a little writeup giving some more details about the photo I've taken. I'm a little behind with getting this week's photos posted over there, but I'll be working on that this afternoon.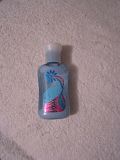 Reviews: Secret Lies by Amy Dunne
Books I Acquired:

From Netgalley
Currently Reading: All Our Yesterdays by Cristin Terrill and Taking on the Dead by Annie Walls
11 Incredible Bookcases For People Who Really, Really Love Their Books – I've seen some of these before on other, similar articles. I really like the under the stairs one.
Paradies of Pages discusses book buying bans. I'm buying fewer books these days because I have SO many books I haven't read. I'm planning a cull of the physical books I own and will never read, but that's not going to help with the books I have on my Kindle and in my Amazon account. I really need to get a handle on my TBR.
On Starships and Dragonwings has a guide to getting approved on Edelweiss. I had no idea you can submit reviews for books you didn't request there! Like a lot of people, I don't like the layout (or the slowness) of Edelweiss, so I've only requested a few books there. I've had one approval, one denial, and one I'm still waiting on.